Jazz Band


Rincon/University High School is proud to announce that our Jazz I Ensemble had the prestigious honor of being selected and invited to perform at The Midwest Clinic in Chicago, Illinois, December 18-21, 2018. After a rigorous audition/application process, the 17 member Jazz I Ensemble, under the direction of Jeff Marchant, was selected out of hundreds of applicants. The Midwest Clinic International Band, Orchestra and Music Conference is over 70 years old and will have more than 17,000 attendees from more than 30 countries. The RUHS Jazz Ensemble is only the third jazz band from Arizona and the first Tucson musical group to be invited.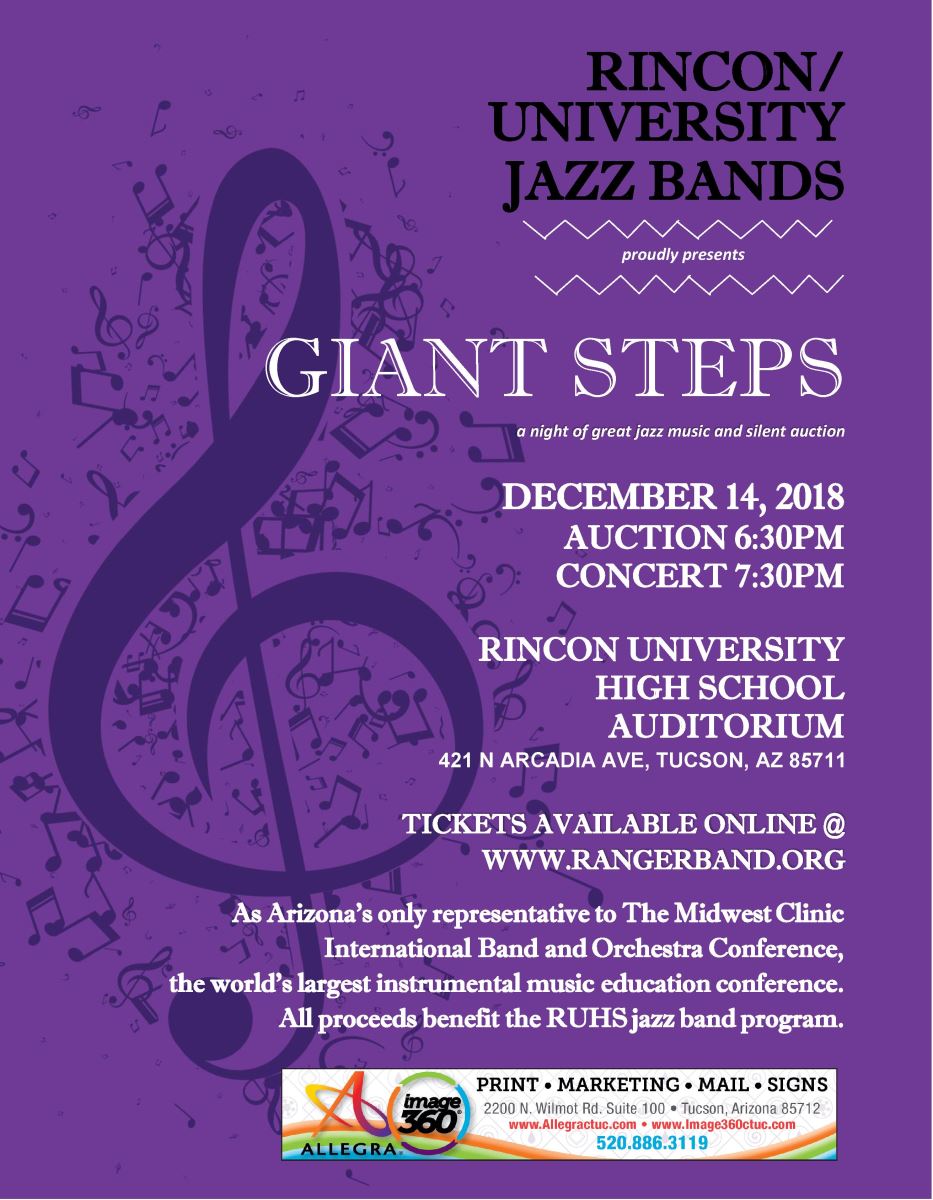 The Rincon University Marching Band Association (RUMBA), the parent booster group, is a 501(c)(3) nonprofit organization that supports the band program at Rincon/University High School. RUMBA will be hosting the first annual Giant Steps Jazz Concert with a silent auction on Friday, December 14, 2018 to support the jazz program and their trip to Chicago. The silent auction begins at 6:30pm and the concert starts at 7:30 pm in the auditorium of Rincon University High School located at 421 N. Arcadia Ave, Tucson, AZ 85711.
Tickets are $5.00 and are available at
www.rangerband.org
as well as at the door. RUMBA is seeking silent auction items and sponsors as well as general donations.
CONTACT INFO
Email: RUMBAfundraising1@gmail.com for more information. Donations by check (payable to RUMBA) can be sent to:
RUMBA
P.O. Box 57151 Tucson, AZ 85732